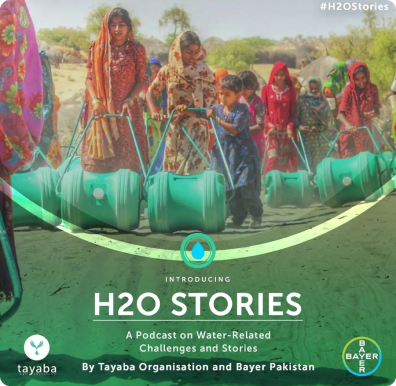 Episode 1: Lives of Water Wives
Tune in to H2O Stories Episode 1: The Lives of Water Wives 🎙💧

Discussing about 👇

The tale of the Water Wives

Pakistan's water crisis and how it affects the health, wellbeing, and lives of women

How Tayaba helps water insecure communities with our partner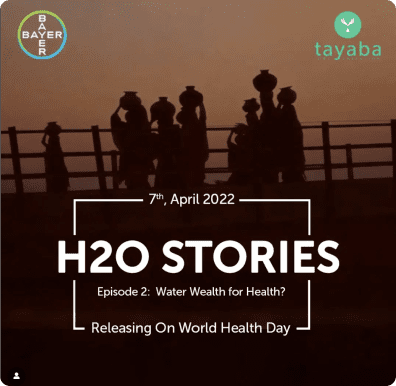 Episode 2: Water Wealth for Health?
Tune in as Misha Khan, Dr. Nabeela Shahid, and Hafsa Zubair talk about how water & health are inadvertently linked and why both the non-profit & corporate sectors need to join hands in tackling it! They discuss:
👉 physical and emotional wellbeing
👉 waterborne health issues
👉 education & health
And much more!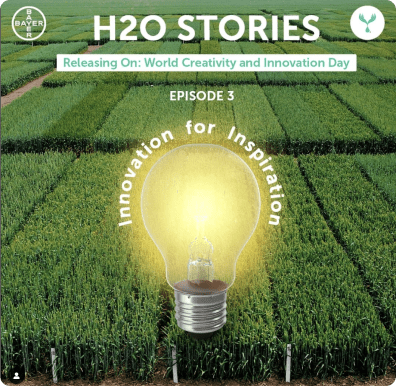 Episode 3: Innovation for Inspiration
In Episode 3: Innovation for Inspiration, Misha Khan and Azeem Niazi talk about all the revolutionary tech shaping their work today. We discuss:

💧Drones & AI in agriculture
💧NFTs for fundraising
💧And all the other exciting innovations we have in the pipeline!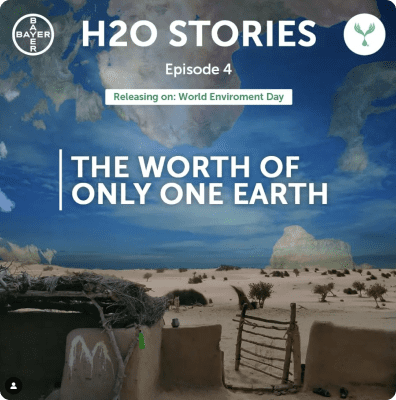 Episode 4: The Worth of Only One Earth
Join us in Episode 4: The Worth of Only One Earth, where Misha Khan, Hafsa Zubair, and Afia Salam talk about @minaguli and the World River Run along with:

🔆Climate change and journalism
🔆Sustainability
🔆Individual and collective responsibility

This episode promises to keep you glued to your seats as we truly evaluate the worth of only ONE Earth 🌍