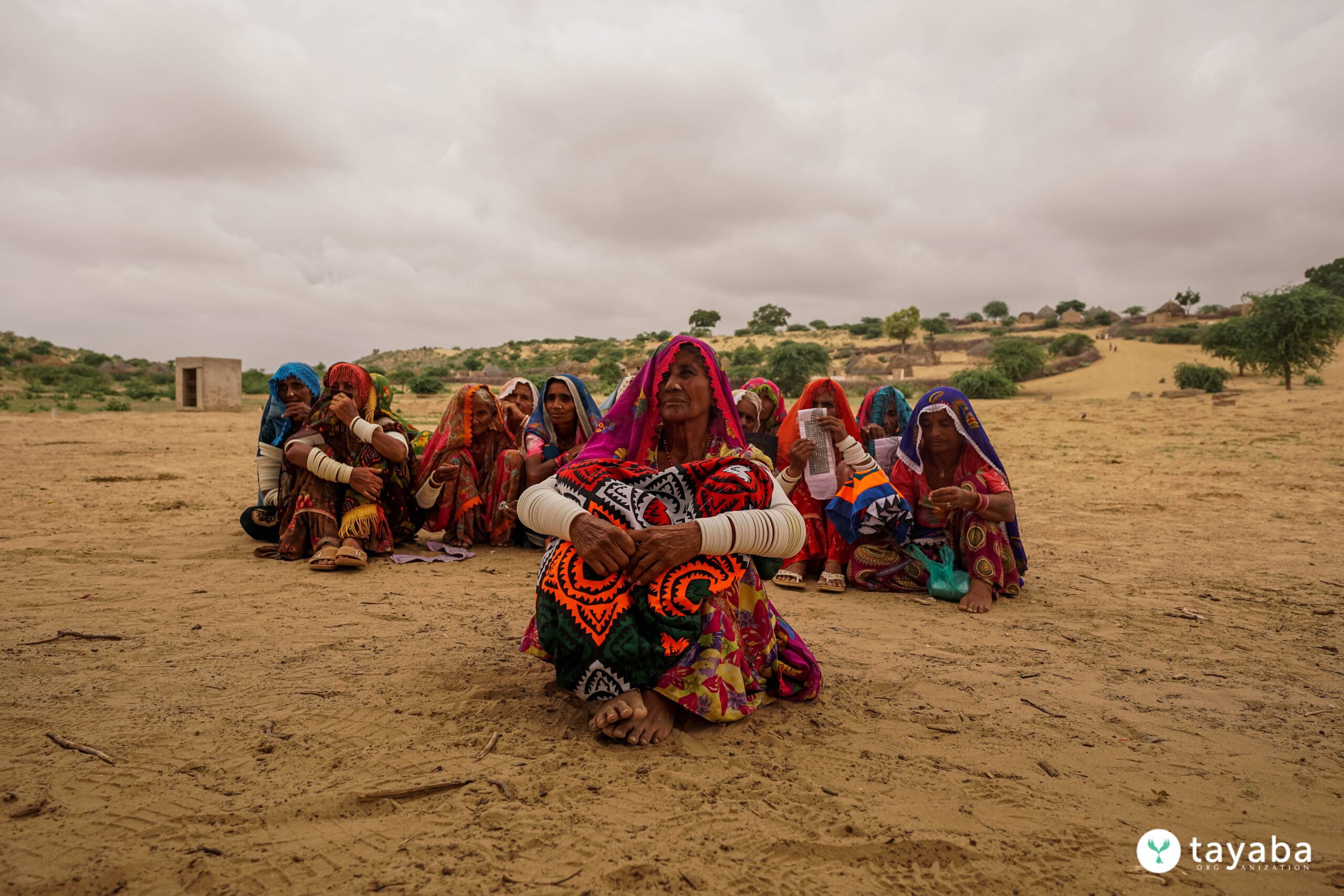 Photo by Tayaba Organisation – All Rights Reserved
Water is not just a drink but the basis of survival! Humans cannot sustain without water, nor can countries, economies, or industries. The economic cost of water is much greater than usually anticipated hence it is pertinent to understand the relationship between access to water and socio-economic poverty.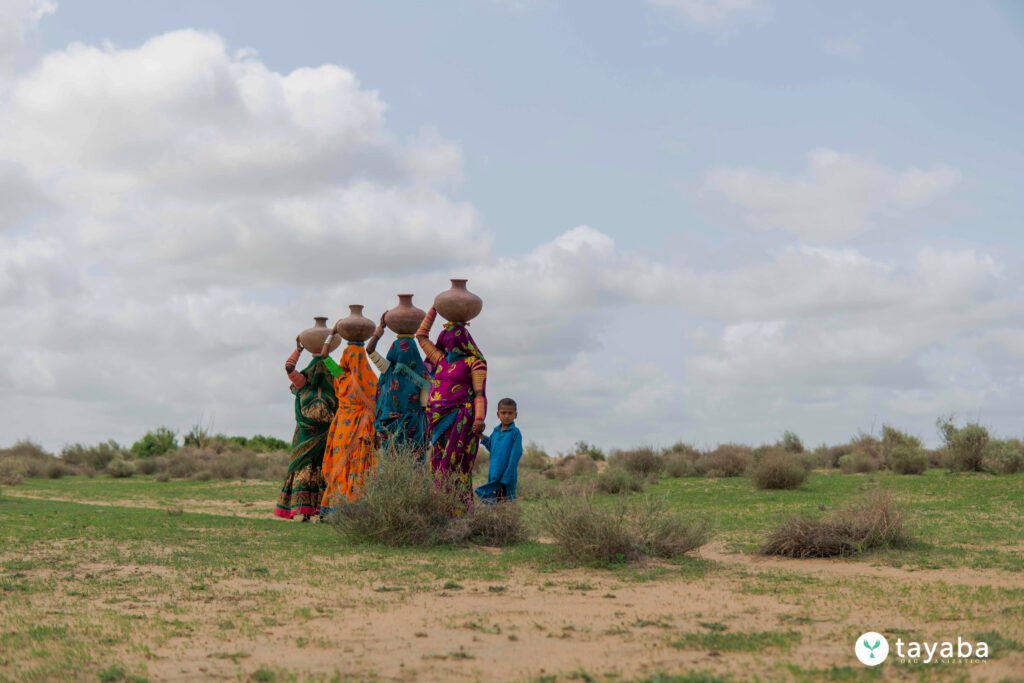 Photo by Tayaba Organisation – All Rights Reserved
According to UNICEF 2018, women and girls globally spend around 200 million hours each day in water hauling with heavy water containers. In fact, the lack of water accessibility is one of the most substantial and often disregarded causes of poverty in the world's most underdeveloped countries. For instance, in Pakistan, the world's third-most water stressed country,
only 28% of the population has piped water available in their homes.
Consequently, water in remote areas needs to be collected from water sources that are often located far away from residential areas. Tayaba Organisation's on-ground assesments reveal that this time-consuming and physically intensive task is generally carried out by marginalized females. This incurs a significant opportunity cost for females who are deprived of the opportunity to invest their time in income-generating, educational, or leisure opportunities. The latest impact assessment conducted by Tayaba Organisation and IPSOS Pakistan shows that
due to the daily water collection task, women cannot spend time with their families or strengthen social relationships, which negatively impacts their psychological well-being and contributes to a further negative self-perception of being in an impoverished position.
This shows that water scarcity even becomes the guiding factor in the socio-cultural norms of a region, leading to additional challenges for women in escaping poverty.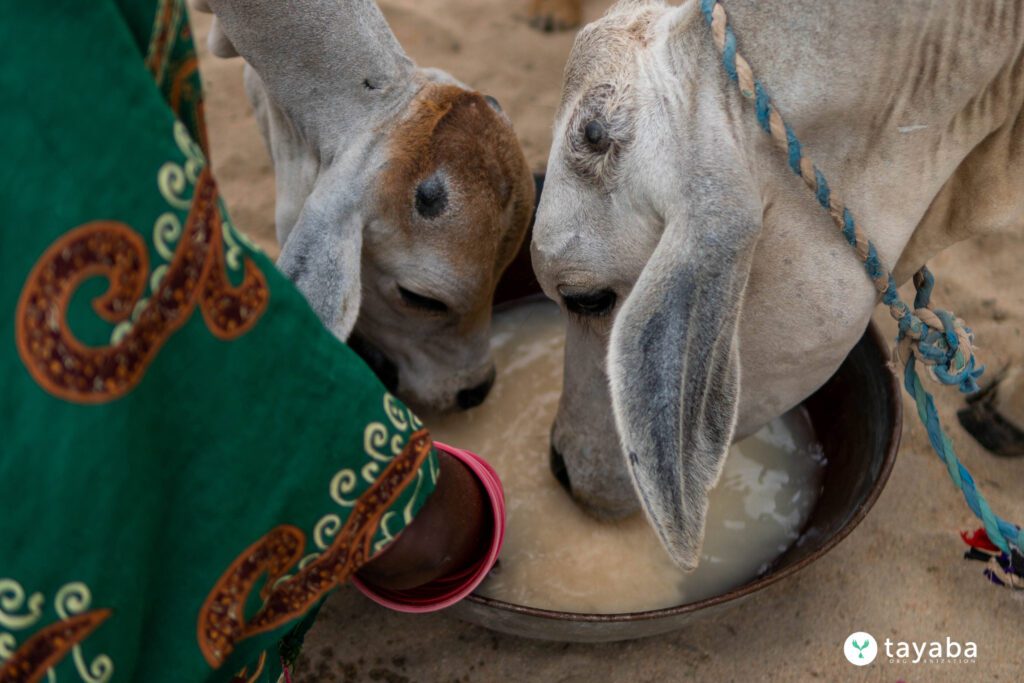 Photo by Tayaba Organisation – All Rights Reserved
The water gathered after hours of labour by females is often not even safe to consume since the water sources and containers are contaminated with disease-causing microbes. Moreover, a lack of awareness and prevalence of hygieneic practices means that most of the water utilised is unclean and unsafe. The implications of the consumption of unhygienic water and the lack of sanitation facilities, which is experienced by a majority of households in Pakistan, can result in waterborne diseases that lead to healthcare costs which a water-deprived person cannot bear, making their chances of breaking the vicious cycle of poverty even thinner.
The impact of water scarcity and poverty can be witnessed by the fact that the inability to access clean and safe water lowers the productivity of water-deprived individuals as their health and well-being is compromised, causing their professional or academic performance to suffer. Moreover, without adequate water supply, agricultural and commercial activities are negatively impacted, minimising the resource supply and employment opportunities for people. The World Health Organisation verifies the importance of water for economic growth by proving that just an 
Investment of one dollar in water and sanitation can yield an economic return ranging from $3 to even a staggering $34!
This essentially proves that any input in the water sector is bound to grow the economy at least three times the investment. Moreover, it highlights the inexcusable connection between water and poverty. This also provides a glimpse of the potential financial cost for the water-deprived due to the lack of investment in the water sector.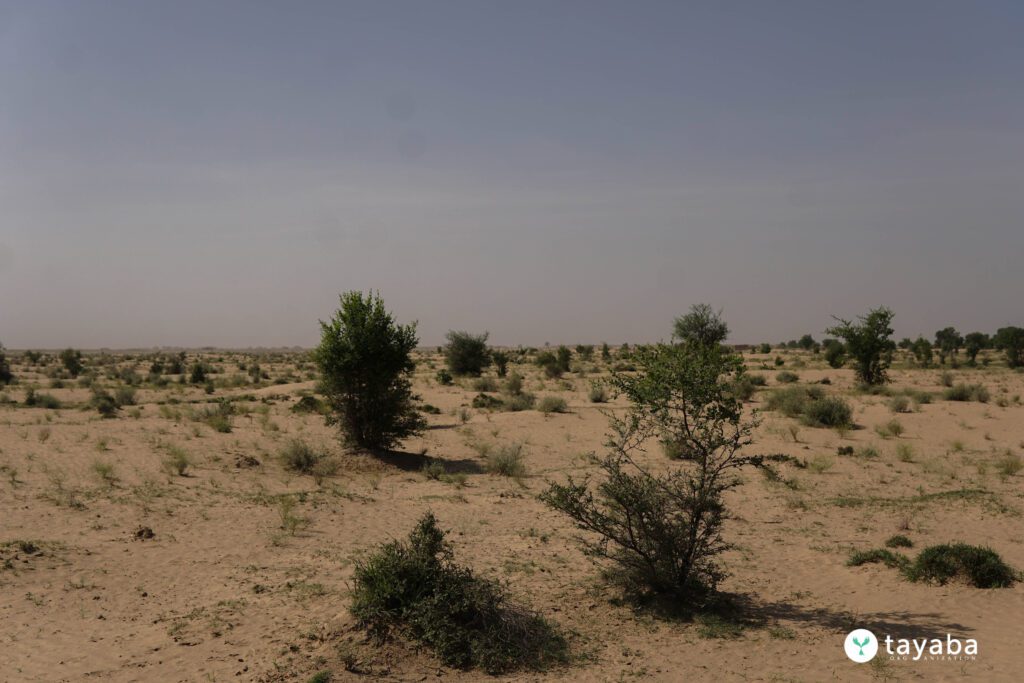 Photo by Tayaba Organisation – All Rights Reserved
The situation is even more critical for Pakistan's agro-based economy. Around 95% of Pakistan's water is consumed by the agricultural sector which employs a significant part of the country's workforce. However, the unsustainable and deregulated use of water, unfortunately, leads to a 4% loss in Pakistan's GDP, which can be estimated to be around $12 billion in annual economic losses. This inevitably affects the general economic growth in the country, further worsening the poverty situation in the country. 
It can be concluded that any policies to save Pakistan's burdened economy and financially empower the impoverished communities must prioritise sustainable management and investment in the water and sanitation sector, specifically incentivizing different stakeholders and investing in innovative and cost-effective solutions. Experts are predicting potentially hazardous implications of the lack of an inclusive long-term water policy for Pakistan. UNDP predicts that the country could run out of clean water within a few years and this would unfortunately impact every aspect of life for its citizens.
Written By: Mishaal Zainab
The author of this article is a content associate at the Tayaba Organisation and the opinions reflected in this article are research-based which do not necessarily reflect the views and policies of the Tayaba Organisation.

Published on 27 October, 2022